The Club members own and ride a very wide range of bikes in age style and performance, some of the more unusual bikes are shown here.
(HOME)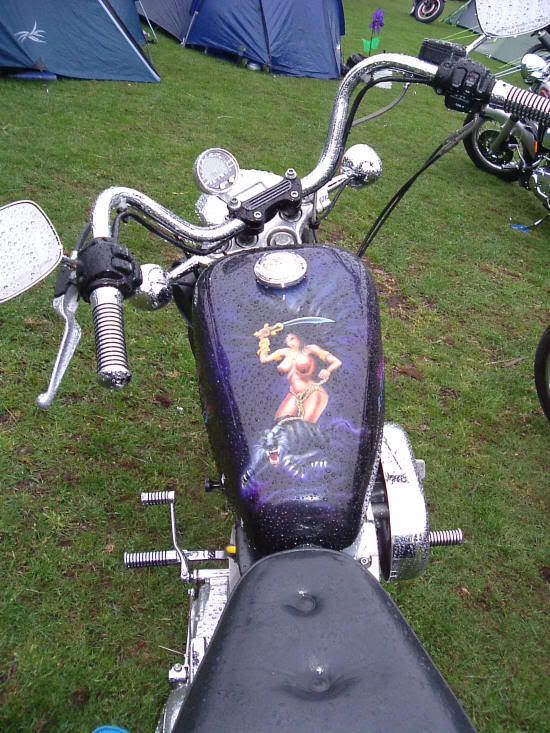 "The Ramblings of OZ"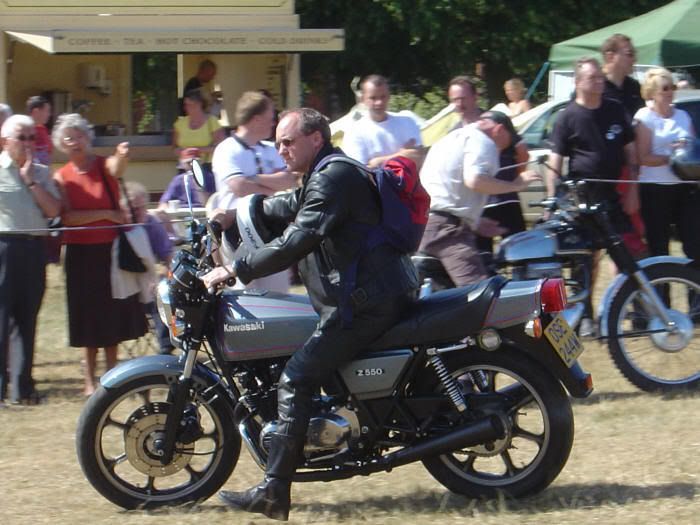 Jim Bean at the Classic Bike Show held at Capesthorne Hall on 30th July 2006 with his immaculate Z550 (named Sheena).
It won the "Best Kawasaki" and was invited to attend the "Champion of Champions" concours final at Uttoxeter in October.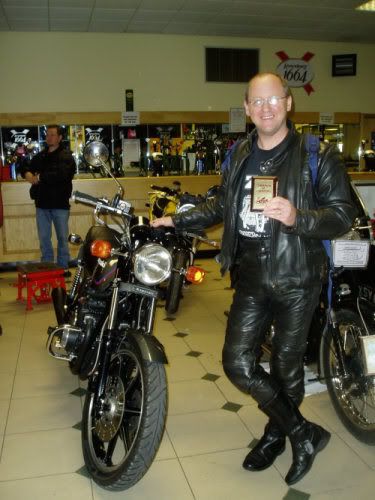 At Uttoxeter the bike came runner up in the post 80s class.
Quote from Jim:- "I have owned the bike for over 24 years, during which time it has covered 72,000 miles.
The engine has recently been fully dismantled and rebuilt following an oil starvation event in September 2004.
The rest of the bike was overhauled in 2001"
"I'm now looking for a chromer who can do the exhaust system (for less than the gold plate chromer we found at Stafford), and the bike should be about as close to standard as I can get. Looking forward to next years events !"